We provide expert services with on-time quality craftsmanship.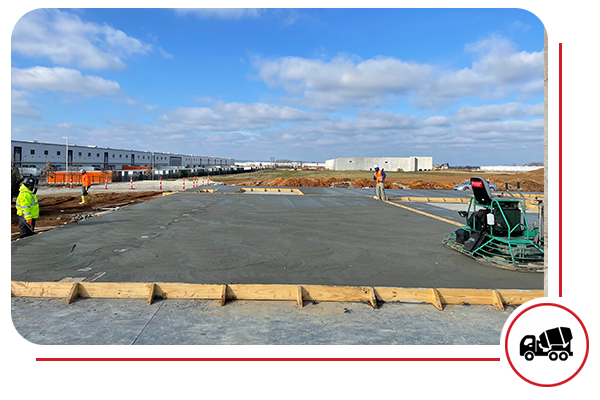 When it comes to concrete, our industry expertise and experience is unparalleled. We seamlessly execute the construction of concrete footers, floor slabs, docks, dock aprons, sidewalks and more.

Along with concrete construction, we are leaders in the tilt-up industry. Tilt up is a cost-effective building concept of casting concrete walls on the building slab and "tilting" them into place until the remaining requirements of the structure (i.e. roofing, columns, walls, and other structural supports) have been completed. Our experience speaks for itself.
When it comes to Design Build services, AML Construction is the proven leader in this realm. With a collaborative team effort, we provide transparency and deliver increased value, productivity, creativity, scheduling, and cost analysis. Our approach mitigates risk for all parties involved in the process.

Trust us to handle your Design Build needs, as our expertise ensures seamless execution and unmatched results.
When it comes to facility maintenance, AML Construction is your trusted partner. With our expertise in handling projects of all sizes, we are ready to manage your needs for roofs, foundations, docks, doors (overhead), dock levelers, concrete repair, and new installation. Our comprehensive facility maintenance services ensure the smooth operation of every component in your commercial building. Trust us to bring your facility to life and keep things running smoothly, no matter the challenge.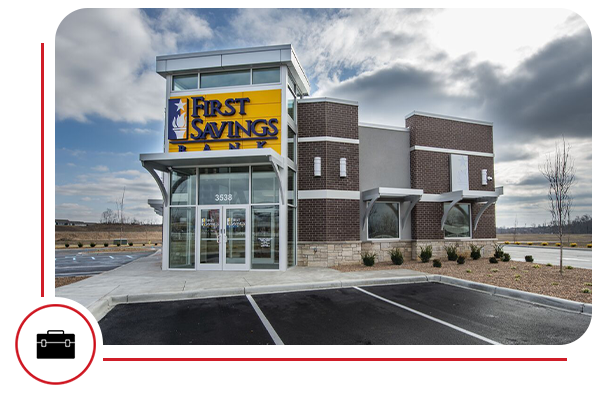 AML Construction is your go-to general contracting partner for commercial, industrial, institutional, warehousing, and manufacturing site development and building projects. We specialize in delivering innovative and diversified construction services for complex, multi-faceted projects that demand a collaborative approach. With our expertise and commitment to excellence, we ensure successful project outcomes and client satisfaction. Trust us to bring your vision to life and exceed your expectations, every step of the way.

Experience the AML Construction difference for yourself.
Experience the future of construction with our cost-effective building concept. By casting concrete walls on the building slab and expertly tilting them into place, we ensure efficient construction until the project's completion. As pioneers in the tilt-up industry in Southern Indiana and Kentucky, our expertise is unmatched. Moreover, we offer versatility by working with both site-cast and precast panels, delivered straight to your project location. Trust our innovation and experience for exceptional results in every build.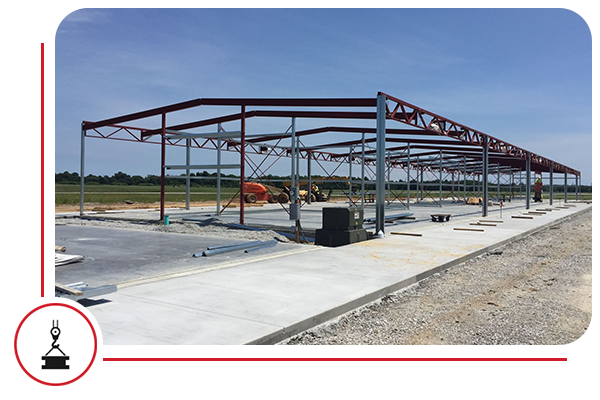 AML is your experienced partner for constructing pre-engineered steel buildings and structural steel projects. Our expertise lies in designing buildings with roof structures that can accommodate heavy loads while meeting your custom specifications. With our attention to detail and commitment to quality, we ensure the successful completion of your project.

Trust us to deliver durable, reliable, and customizable steel structures that exceed your expectations.
Elevate your commercial space with our expert tenant finishes. Our team specializes in transforming bare spaces into stunning, functional environments tailored to your specific needs. Whether it's an office, retail store, or restaurant, we bring creativity and attention to detail to every project. From flooring and lighting to custom fixtures and finishes, we ensure a seamless integration of design and functionality. Trust us to create an exceptional space that reflects your brand and impresses your tenants and customers alike.
CAUTION! AML is ready to build.
Call us today at 812-923-9895
Let's talk about making your project a reality.